Our new Viewer:
100% HTML, no plug-ins necessary (no flash, no java, no silverlight …)
Thumbnails make it easy to navigate
Modern, state-of-the-art Ajax User Interface
Runs on every platform, including iPhone, iPad, Android
Up to six times faster
Order where you click
Thumbnails help you to easily find the page you're looking for.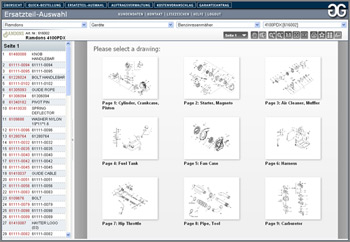 Whatever your screensize is, PlusParts fits into it.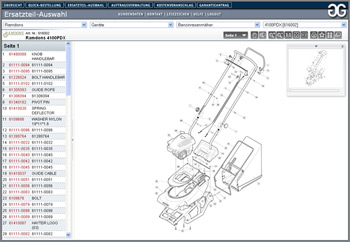 Easily zoom in and out using the mousewheel.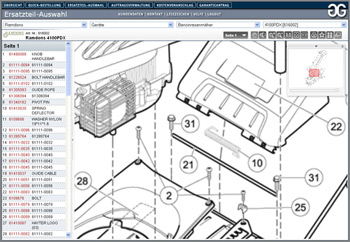 Part details are just one click away, in the drawing ...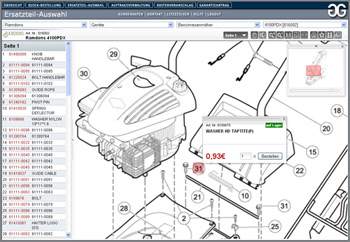 ... and of course also in the partlist.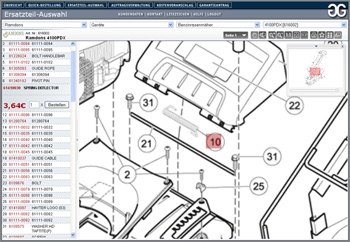 Flipping pages is now even more comfortable, with the help of Thumbnails.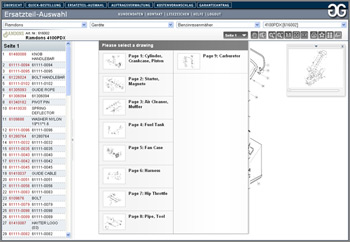 Same thing, but bigger.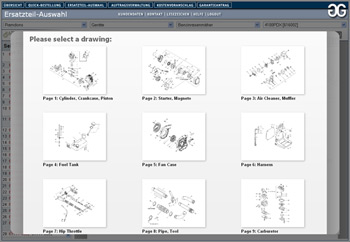 Zoom and Pan just like in your favorite desktop programs with the Inspector.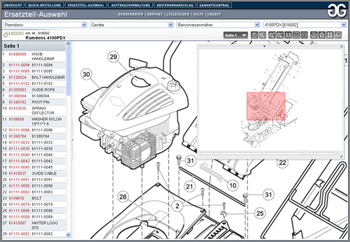 Printing of course still available.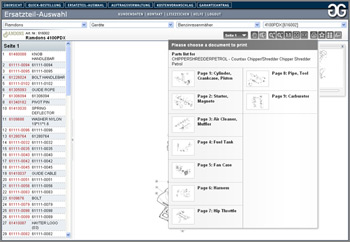 We redeveloped the new Viewer completely from scratch for PlusParts 4.0. But it's just one of many new features, the new version includes. We're busily working to update the rest of our homepage over the next weeks, giving all the other new features the space they deserve.
Stay tuned.